Welcome to the Bucher Lab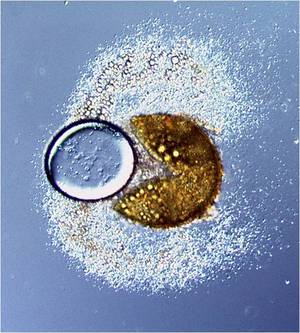 Group's Mission
The Bucher Lab at the University of Cologne is dedicated to the study of molecular and biochemical relationships at the interface between plant roots and soil, with a focus on nutrient uptake and beneficial interactions between roots and the microflora. Using a mix of innovative molecular, physiological, and genomic methods, we unravel the symbiotic relationships and dialogues between microbes and roots to address the challenges of adverse environments and climate change. By fostering interdisciplinary, international collaboration, we aim to equip the next generation of scientists with the knowledge, skills, and competences to sustainably manage plant-root ecosystems in a rapidly changing environment.
Diversity and Inclusion
Our research team promotes diversity and inclusivity. We actively work to dismantle barriers in Plant and Microbial Sciences. As the principal investigator, I'm dedicated to addressing biases, challenging stereotypes, and ensuring everyone feels supported and heard. We, as a group, are ready to listen, learn, and ensure that all members can excel in an environment that celebrates differences.
Our Research Work
The Bucher lab studies the molecular basis of symbiotic plant-microbe interactions, in particular the arbuscular mycorrhizal symbiosis (AMS) between vascular plants and soil fungi of the subphylum Glomeromycotina. A key feature of AMS is the exchange of the nutrient element phosphorus, provided by the fungus to the host plant, for photosynthetically bound carbon. We use Lotus japonicus, Marchantia paleacea, and Zea mays as model plants. Our studies have shown, for example, that mycorrhiza-specific phosphate transporters are central components of this symbiosis. We are currently investigating their regulation and function under both laboratory and field conditions. With our collaborators, we are investigating mycorrhizal interactions in Brassicaceae (Arabidopsis thaliana and Arabis alpina) and their responses to nutrient deficiency. We also analyze fungal and bacterial communities in the roots of these plants and study the biology of microbial isolates, both individually and in synthetic communities, in association with their host plants. Our aim is to identify key genes and mechanisms that control the microbiota in plant roots and, in particular, metabolic exchange with symbiotic fungi. Our work can be compared to studies of the human gut microbiome and is likely to yield many surprising results.