We are happy to have contributed to the demonstration that the arbuscular mycorrhizal symbiosis is ancestral in land plants and depends on lipids.
The Bucher Lab participates in the CEPLAS - Cluster of Excellence on Plant Sciences – Excellent Science for Tomorrow´s Plants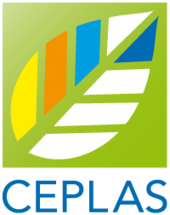 The cluster of excellence CEPLAS – Cluster of Excellence on Plant Sciences – from complex traits towards synthetic modules is a joint effort of the University of Cologne, Heinrich Heine University Düsseldorf, Max Planck Institute for Plant Breeding Research (MPIPZ) and Research Institute Forschungszentrum Jülich (FZJ). Researchers of these institutions are pursuing inventive strategies for sustainable plant production. The goal of this cluster initiative is to develop state of the art methods for a second green revolution on the basis of innovative basic research and established know-how in plant research. CEPLAS focuses on cutting edge science as well as on the promotion of young scientists by novel study modules and individual training programmes.